Review Process
What's Our Mission?
Continuously driven by passion, our ensemble of experts tirelessly hunt for invaluable insights and advice on lifestyle, domestic management, and home aesthetics. We're not here to merely repost someone else's words. We delve deep, seeking out the latest, groundbreaking, and most practical advice and shortcuts to simplify your daily routine.
Whenever household tasks baffle you, rest assured that our platform houses a plethora of guidance. We consistently refresh our content, ensuring that our audience always accesses validated information.
Our skilled writers come with abundant expertise in their respective niches, offering you content that is credible and rigorously vetted.
We recognize that creating a warm home environment goes beyond just cleaning and organizing. Hence, our site dives into a spectrum of topics, from culinary arts and sanitation to comprehensive guides and curated lists. Whether you're curious about cooking a perfect steak, exploring in-vogue decor themes, or determining the ideal paint for your exterior walls – we've got your back!
Why Believe in Us?
We deeply understand the significance of accessing trustworthy information, as many of our team have walked in your shoes. Distributing unverified information isn't just an oversight, it's an affront to our readers!
That's why every piece of information undergoes scrupulous verification before seeing the light of day. Plus, our commitment doesn't end there. We periodically update our articles, ensuring you always get the most recent and meticulously investigated details.
Let's Connect!
Engaging with our readers is paramount! We cherish your feedback and trust. Always eager to understand your viewpoint, we encourage you to reach out. Be it ideas, suggestions, reviews, or just a chat, our customer engagement team awaits your messages.
Our Authors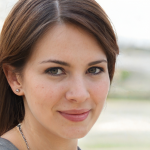 Melinda Sherween
Home Renovation