Perhaps, some of you have heard about things called rooftop curbs. You might have heard about them if you have ever had to deal with any roof issues, such as fixing a roof or installing any additional objects there.
But since most homeowners are not familiar with this thing, today we are going to tell you about roof curbs in detail. You will learn what roof curbs are and what they are used for.
In addition, we will explain what materials they are typically made of. Also, you will learn what things should be considered if you want to install roof curbs and what to take into account if you have to replace them.
Rooftop Curbs. What Are They?
So let's start with the most important part. What are rooftop curbs? Rooftop curbs are raised metal frames that are specifically designed for mounting structures safely to your roof.
These frames are typically used for accessories that either mount above the roof or those that penetrate the roof's surface.
A properly installed roof curb ensures that the accessory has a level platform for attachment. Also, roof curbs can be clad with flashing in order to prevent unwanted water damage that might happen due to seepage through the membrane of your roof.
What is a Roof Curb Adapter?
Roof curbs usually come in several styles. Those include the following options:
pitched roof curbs
insulated canted curbs
self-flashing pitched curbs
custom roof curbs
On the one hand, it is great that you have so many alternative options to choose from. On the other hand, such a wide range of options makes it very important to discuss the different installation requirements for your needs with your contractor!
This should be done before any kind of work on your roof, for example, before choosing an HVAC system.
Like this, you will be able to make sure you find the best fit for your building, which will save you time and money and help to avoid frustration in the long run.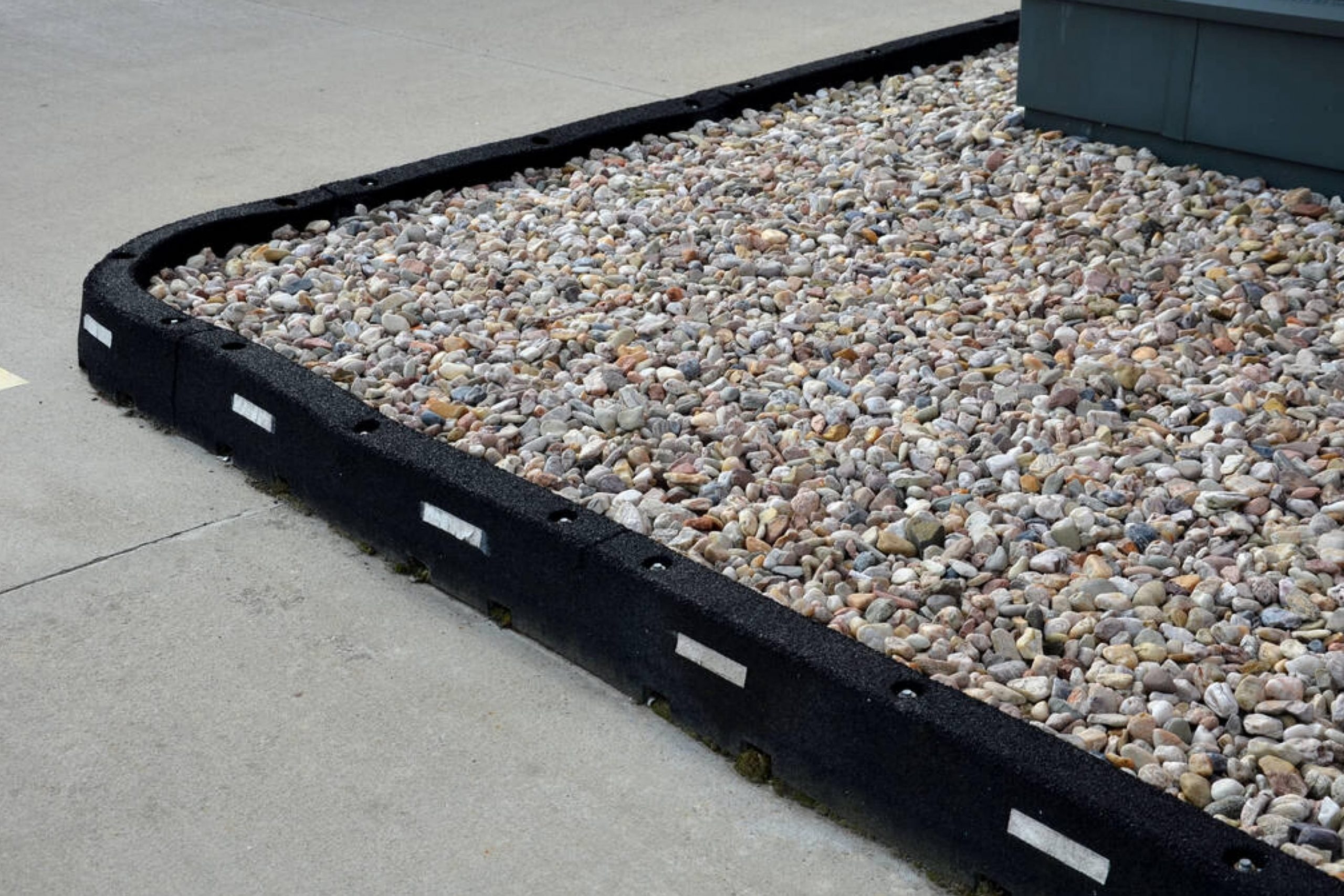 What Are Rooftop Curbs Made Of?
Roof curb manufacturers typically sell their products made of different materials. It allows you to choose the curb type that will be more suitable for your roof and your specific needs.
 Rooftop curbs are mostly fabricated in three different metals:
Galvalume — 18- and 14-gauge sheet steel coated with a 55% aluminum and zinc alloy
Galvanized Steel — 18- and 14-gauge steel coated with zinc to resist rusting
Aluminum — .080- and .063-inch thick aluminum sheets
However, it does not matter which of the materials you select. Anyway, ensuring your curbs have a durable seal and effective insulation is a must!
Typically, for this purpose contractors would use standard 1.5-inch thick, 3-pound density fiberglass insulation with continuously welded seams for your rooftop curbs.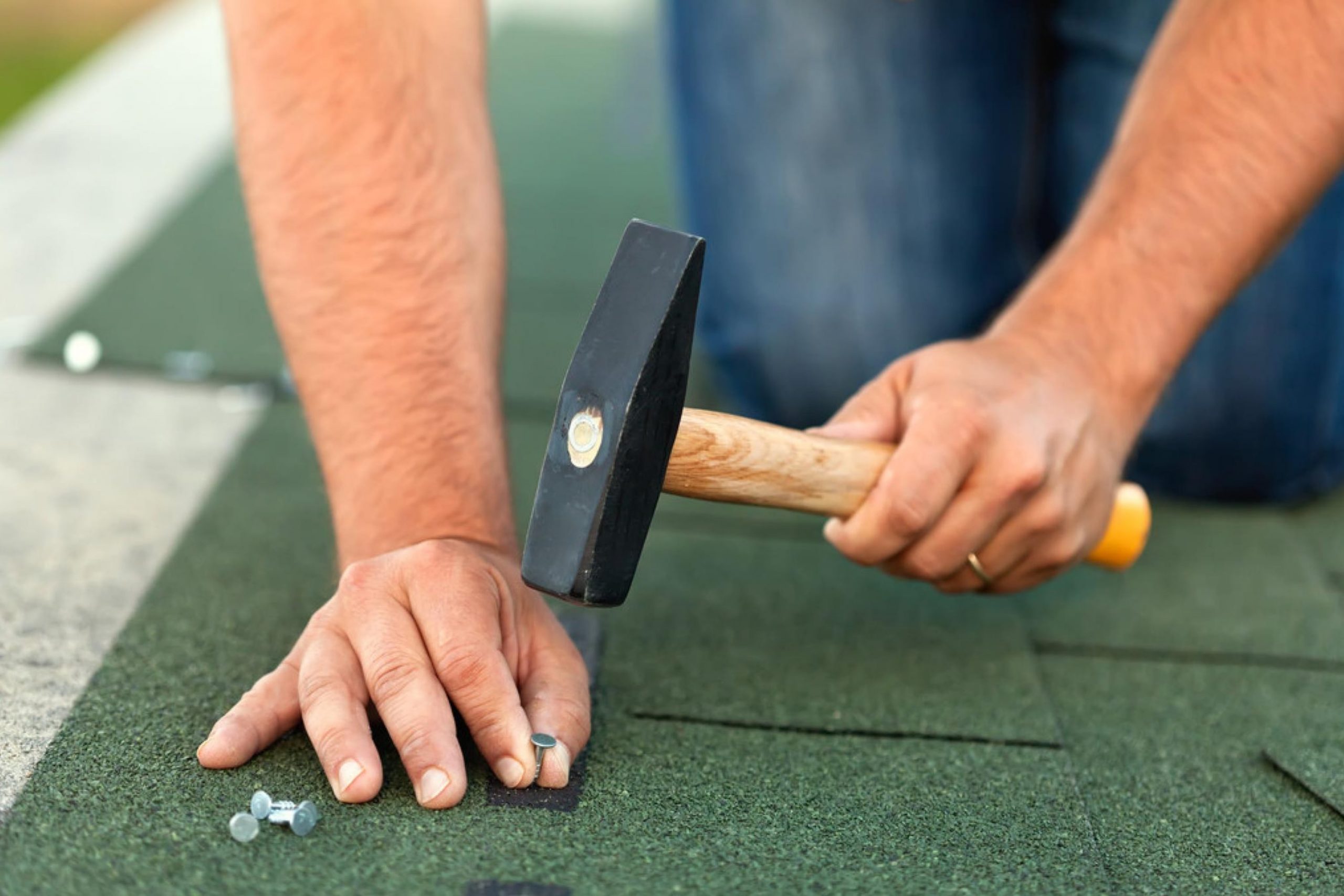 What They Are Used For?
Ok, so now you know what roof curbs are and even what materials they are mostly made of. That has made it a bit clearer for you for sure. But what is the purpose of their use?
As you could already guess from the information given above, the main purpose of roof curbs is practical. Below, you can read about the most common areas of their use in your home (on your roof, to be precise):
Roof curbs are used for installing roof hatches
They are used for installing skylights and smoke vents, as well as combination assemblies that let light in and harmful gases out. In this case, a roof curb is used to mount the assembly so that it sits securely and the hole through the roof is protected
They are used with exhaust fans. To mount up-blast fans, an all-welded curb cap fits over an appropriately sized roof curb
Finally, roof curbs serve for the condensing HVAC system units that need to sit above the roof on secure and level platforms. Roof curbs for HVAC work as a foundation of condensing support units, providing a stable base to secure your equipment
So, as you can see, roof curbs are very important for any roof, especially if you want to install some additional units there. With the help of these curbs, your HVAC units or whatever you are going to place on top of your roof will sit there safely.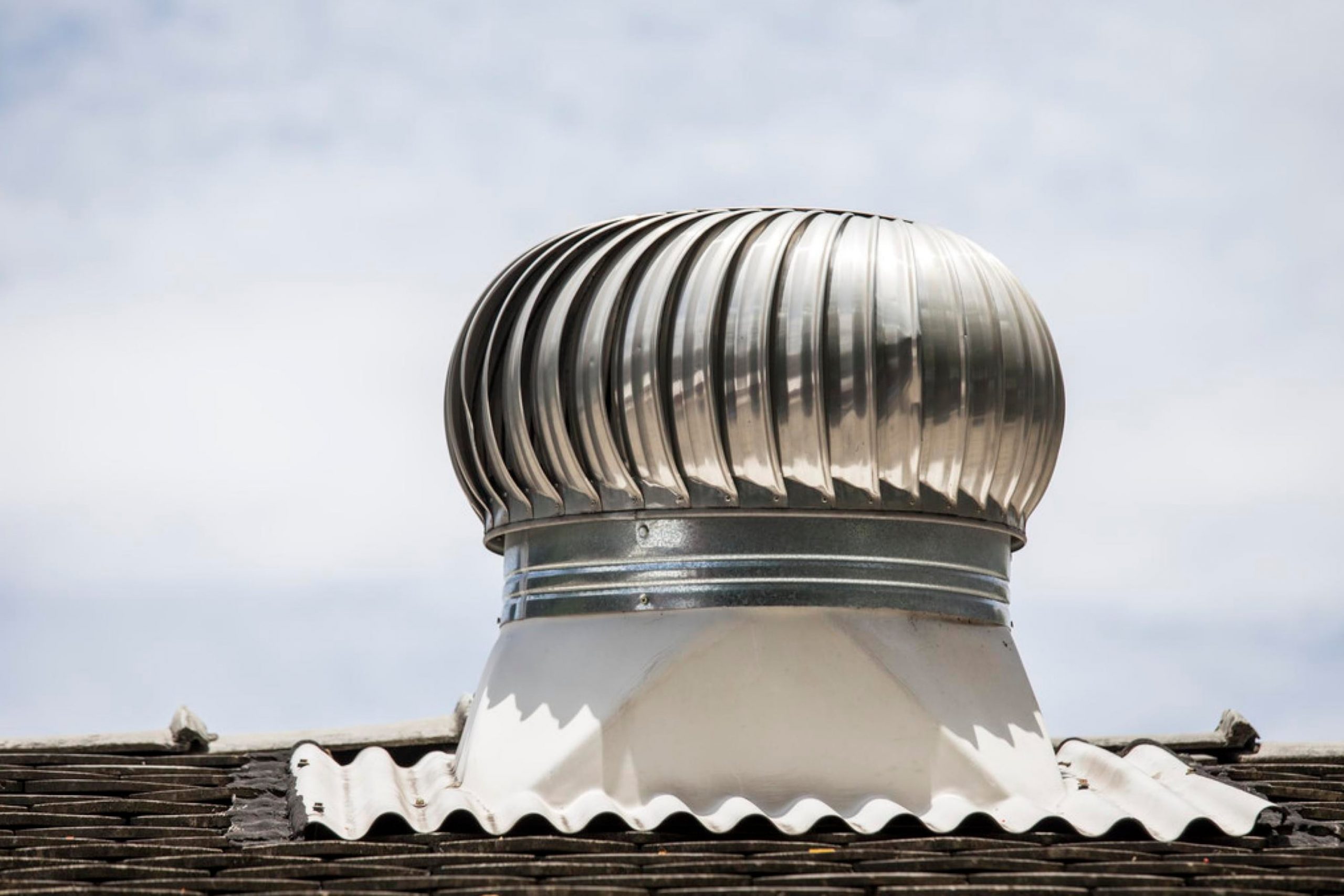 Are You Planning to Install Rooftop Curbs? Learn What You Need to Know
When any building (be ir an office or a house) is under construction, roof curbs will be installed by professional contractors. Like this, they help accommodate the HVAC system or other roofing equipment.
How to install a Curb for standing seam metal roofs (Double LOK Panels)
In general, the roof curb installation process looks like this:
Contractors will cut a hole in the roof
Secure the roof curbs in place
And then place the roofing materials around the sides of the roof curb
Once the roof curbs are installed, the supply and return ductwork for the building will be connected to the curb's openings
Then contractors will secure everything in place
Finally, they will seal everything to ensure an air-tight seal
As you can see, this is quite tedious work, so before you proceed to the roof curbs installation, there are many details that must be taken into consideration.
It is important to know the pitch of the roof
You need to know the style and manufacturer of the roof panel. Different panels can have different profile styles and rib height requirements
It can be useful to know the paint color of your roof as well since rooftop curbs can be custom painted to match your roof
And please remember that it is best to have professional contractors to install roof curbs! They will not only do the job correctly but also properly mount rooftop curbs and test for points of leakage.
If you try to do it yourself, it is very unlikely that you will succeed at all since this kind of work requires skills and experience.
Plus, poorly installed roof curbs can cause as much as a 30% performance loss on airflow systems due to leaks, temperature losses, or airflow losses.
What to Do Should You Change Your Roof Curbs?
If you already have roof curbs installed on your home's roof, you need to keep in mind that, as with most electrical equipment, your roof curbs will eventually need to be exchanged. This typically happens when you replace the building's HVAC system.
But when an HVAC system of a building needs an upgrade, chances are that the new system will be a different size and/or shape than the existing roof curb! That's because these systems also change due to renovations.
If this is the case, you might have two choices as the owner of the building:
You might want to remove the unit, take out the existing roof curb, install a new curb, redo the ductwork to accommodate the updated HVAC and roof curb, and then install the updated equipment
Or you might want to purchase and install a roof curb adapter
The latter of these options is easier and less expensive than the other, but the one you choose depends on your personal preference as to which option works best for you.
Well, now you are more aware of what roof curbs are. You learned what these things are and what purpose they serve on your roof. Also, we told you about the most commonly used materials that roof curbs are made of these days.
Like this, you can now understand better what material might be more suitable for you in particular should you consider installing roof curbs on your home.
In addition, you are now aware of certain factors that should be taken into consideration when it comes to rooftop curb installation. With all this in mind, we are sure you will be able to figure out what type of roof curbs you need and whether your roof is ready for the installation process!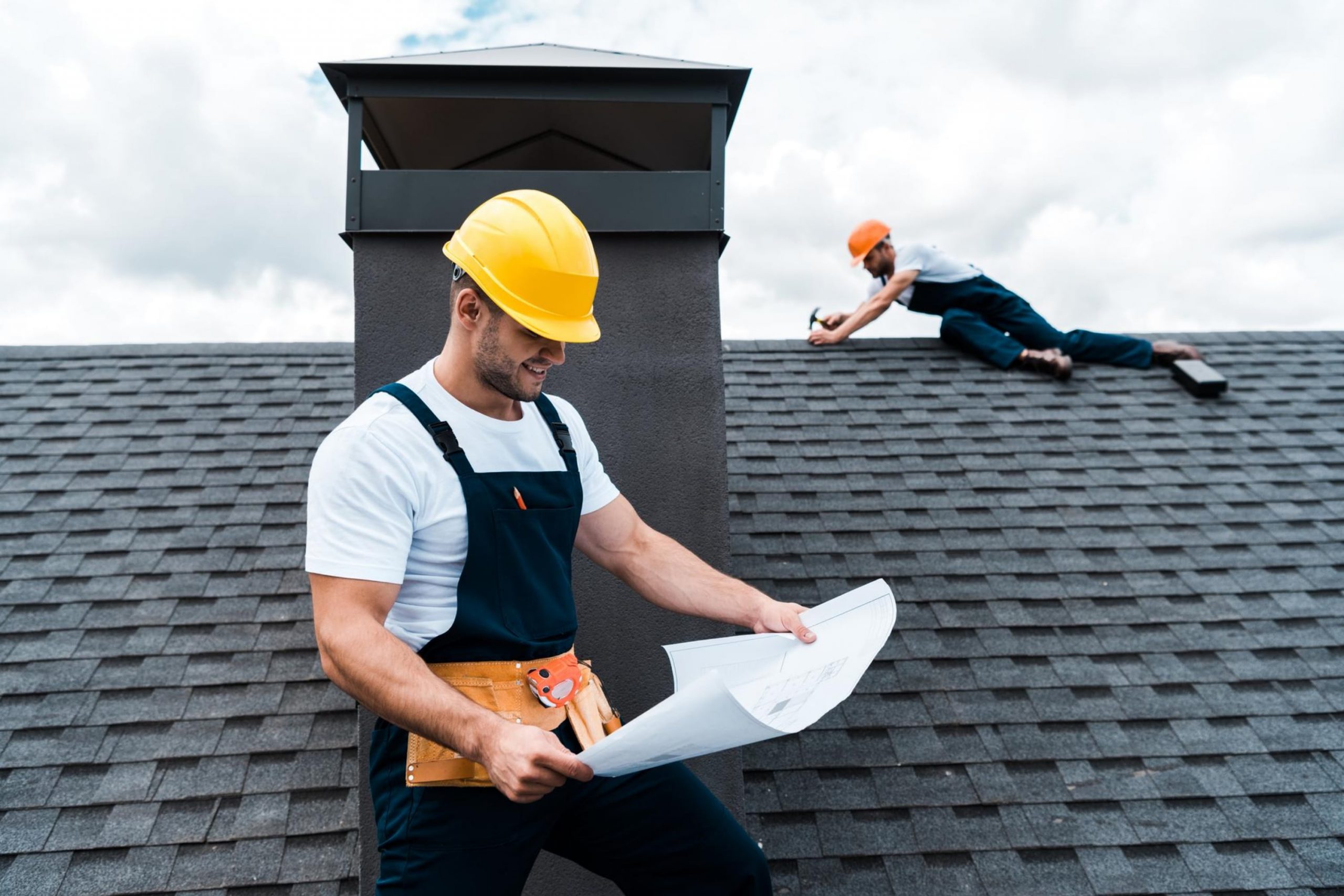 Frequently Asked Questions
⭐How much do rooof curbs cost?
The price will depend on the material of the curb and the size, but in general, you should expect something around $300.
⭐How long do roof curbs last?
They are quite durable and long-lasting. In general, roof curbs can serve you for years!
⭐How much does a roof curb weight?
Total roof curb weight for the 18-inch curb would be 502.80 lbs.