Perhaps, the blue color is not as crazily popular in our homes as more versatile colors (e.g., beiges, neutrals, greiges, etc.). However, blue walls give a certain vibe that is hard to resist. This calming and "icy" color adds absolute beauty and sheer aesthetics to any room where it is used.
Besides, depending on the shade of blue that is used on the walls or other surfaces, you can also achieve a certain mood that will make the room feel completely different!
Today, we want to introduce one of the members of this color family. It is a beautiful color called Jubilee by the Sherwin-Williams brand. We will tell you more about the color and its features.
In particular, you will learn what undertones it has, what trim colors should be used with it, and what paint colors can be used to coordinate SW Jubilee on your walls. And of course, a lot of additional helpful information can be found in this article!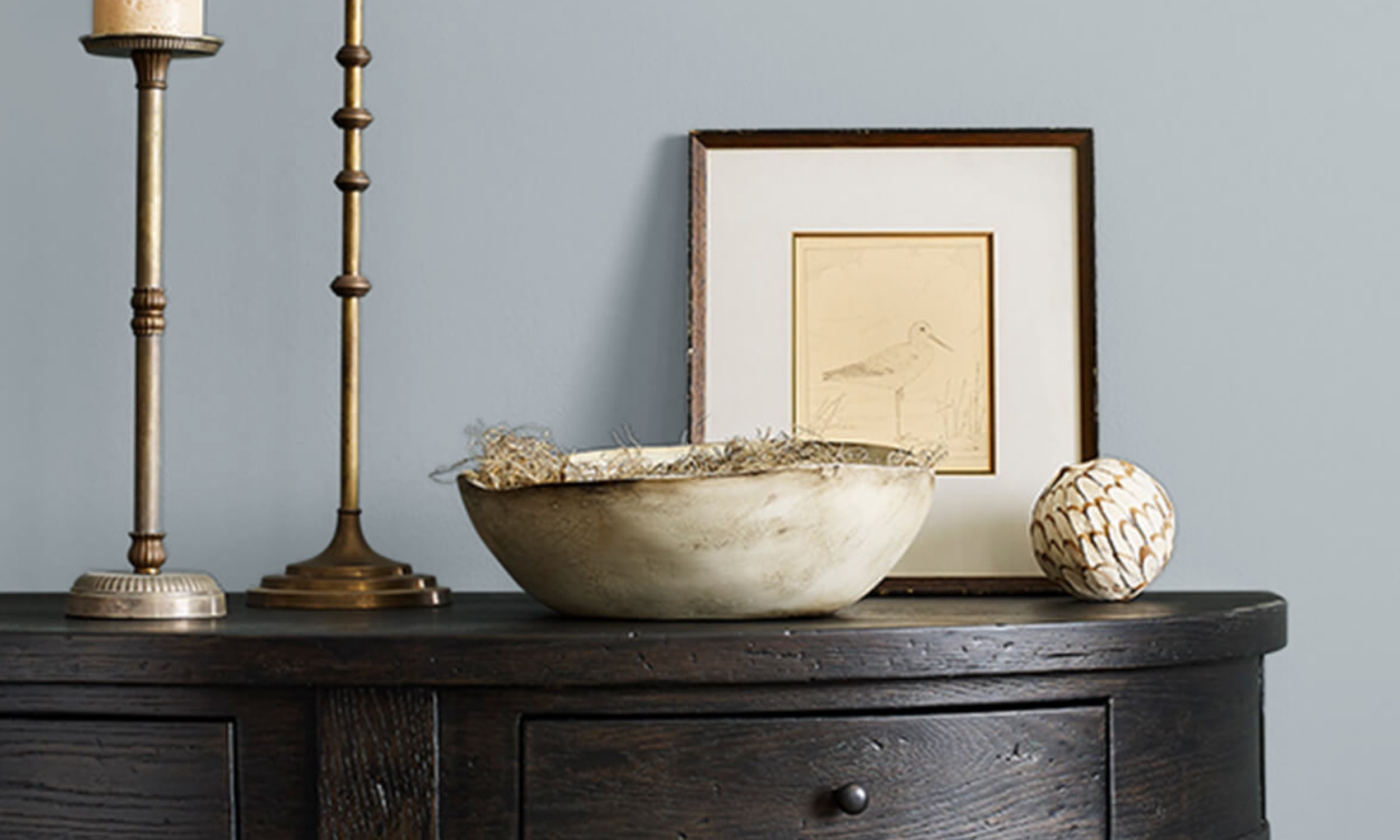 What Kind Of Color Is SW-6248 Jubilee?
SW Jubilee is a blue color. However, due to certain color specifics which we will reveal later, you can't call this color stark blue or dark blue. As Encycolorpedia says, the Jubilee color is somewhere in the middle of the color tone scale, being neither too dark nor too light.
This color will undoubtedly add a tranquilizing vibe to your living space while making a room seem larger than it is. This is possible thanks to medium light reflectivity. But also, this feature of the color is possible due to the cool and calm undertones of this color.
Thanks to them, SW Jubilee creates an illusion of making the space larger and airier.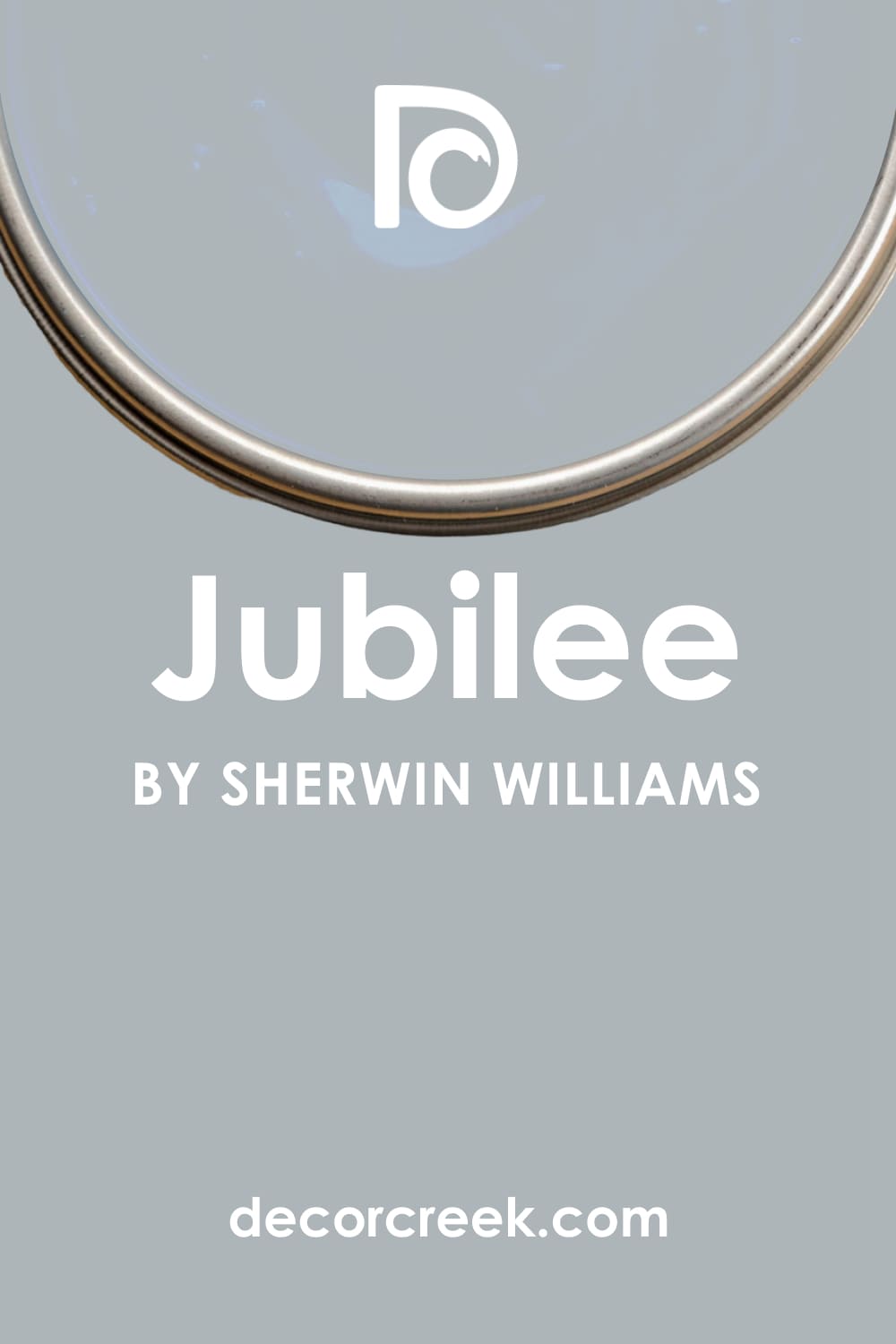 Undertones Of SW-6248 Jubilee Paint Color
You don't need to be a color specialist to see that SW Jubilee has grayish undertones. However, they don't make the color read pronounced gray-toned! On the contrary, thanks to this subtle gray hue, the Jubilee gains a bit of softness and delicacy in addition to its cool and slightly crisp appearance.
In fact, gray undertones prevent this blue color from looking too cold and striking! The overall vibe this grayish blue gives is calming and perfectly muted, with a subtle gray hue that makes the color read soft.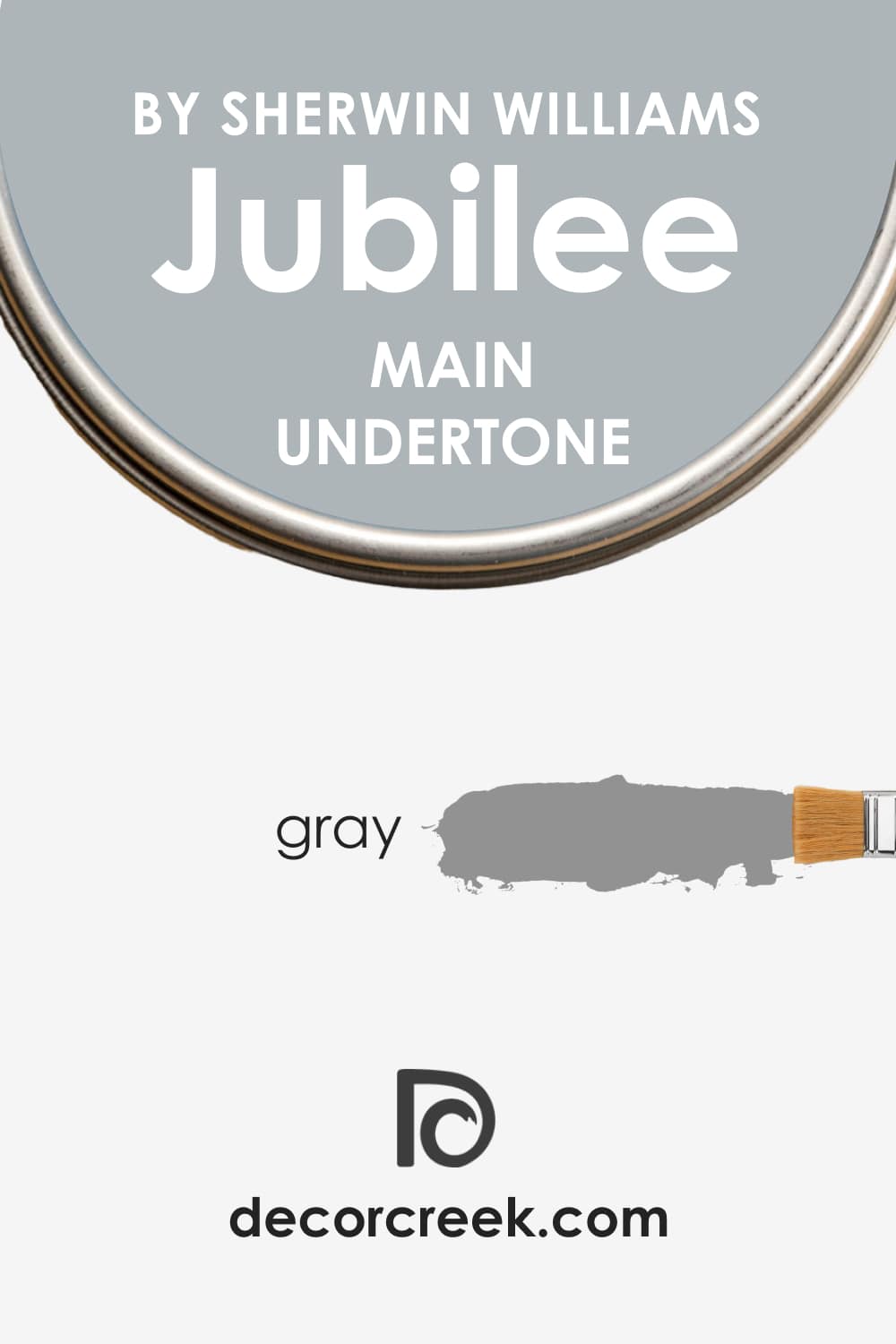 LRV of SW-6248 Jubilee
The LRV (stands for Light Reflectance Value) of the Jubilee color is 45, which means this blue is neither too light nor too dark. Respectively, this color has a moderate light-reflecting ability.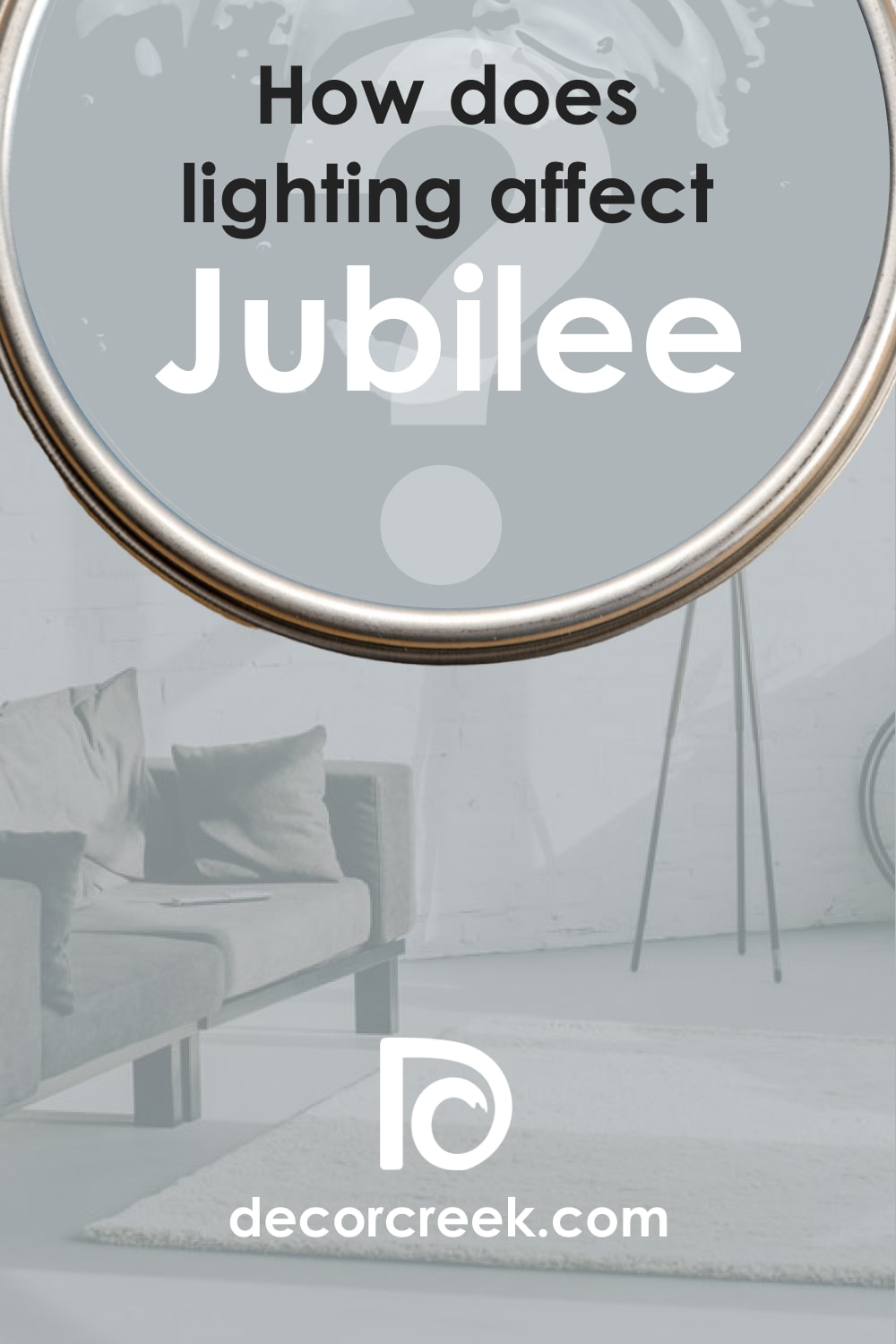 Of course, it will make your rooms look larger, enhanced, and spacious – but also, you should note that it will create a certain mood! For instance, if you are going to use this blue-gray paint color in the south or west-facing rooms, it will appear slightly warmer and washed off.
In comparison, in the north-facing rooms, SW Jubilee may reveal chill vibes due to cool incoming light.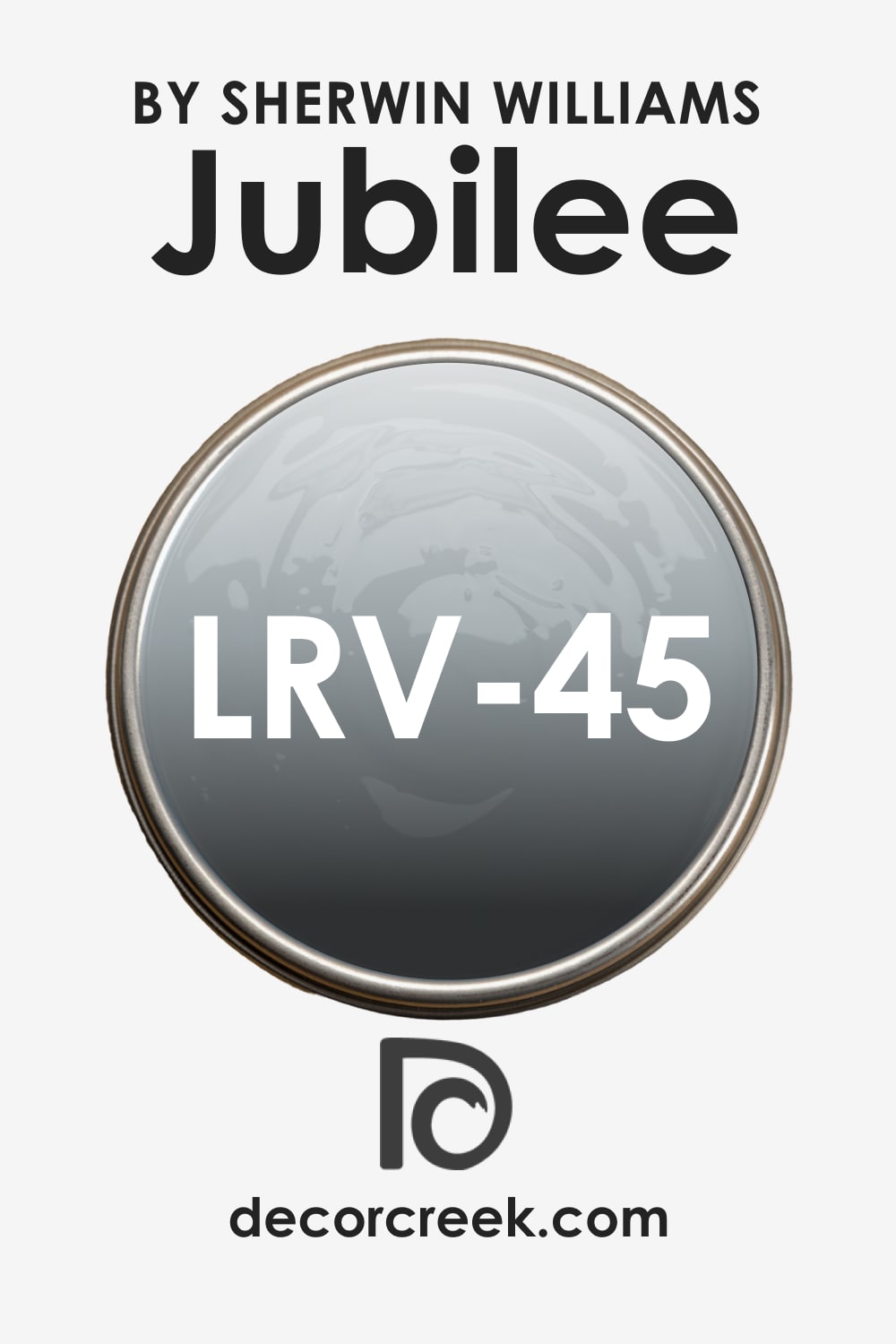 LRV – what does it mean? Read This Before Finding Your Perfect Paint Color
Coordinating Colors For SW Jubilee Paint
When you know what colors to use to coordinate with the color of the walls, it means you have a key to creating a harmoniously looking space around you. However, most homeowners usually don't know how to pick up coordinating colors correctly. This is why there is a hint for you regarding the Jubilee blue color.
To pick the most suitable coordinating colors for this paint, you could either use colors of the same family (if you want to create a monochromatic palette) or choose contrasting colors instead that will create a sense of depth in your space.
For a monochromatic palette, these colors will be the best:
SW 6247 Krypton
SW 9152 Let it Rain
SW 6249 Storm Cloud
And here are the paint colors to be used for a contrasting palette:
SW 7006 Extra White
SW 6282 Mauve Finery
SW 6129 Restrained Gold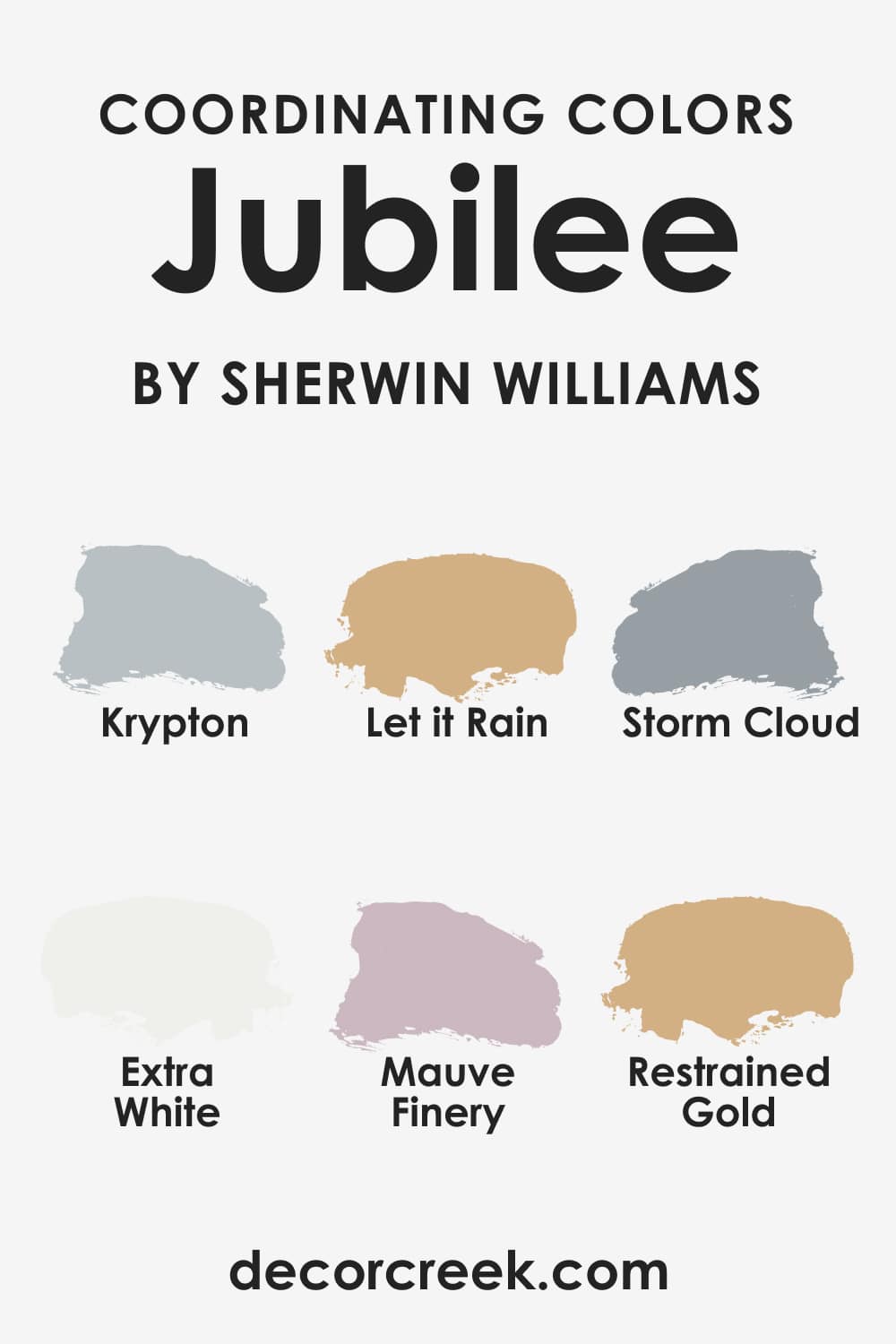 Colors That Go With SW-6248 Jubilee Paint Color
If you want your living space to look varied and lively, you should know what colors go well with the paint color sued on the walls. But since this requires the awareness of undertones and color combinations (meaning you should be aware of the color theory basics), most homeowners feel stuck when they need to select paint colors to use along with the wall color.
For SW Jubilee on the walls, we would recommend you the following colors to make any space in your home look welcoming, cozy, and good-looking:
SW Tarnished Trumpet
SW Blustery Sky
SW Naval
SW Hardware
SW Alabaster
SW Natural Tan
SW Java
SW Reddened Earth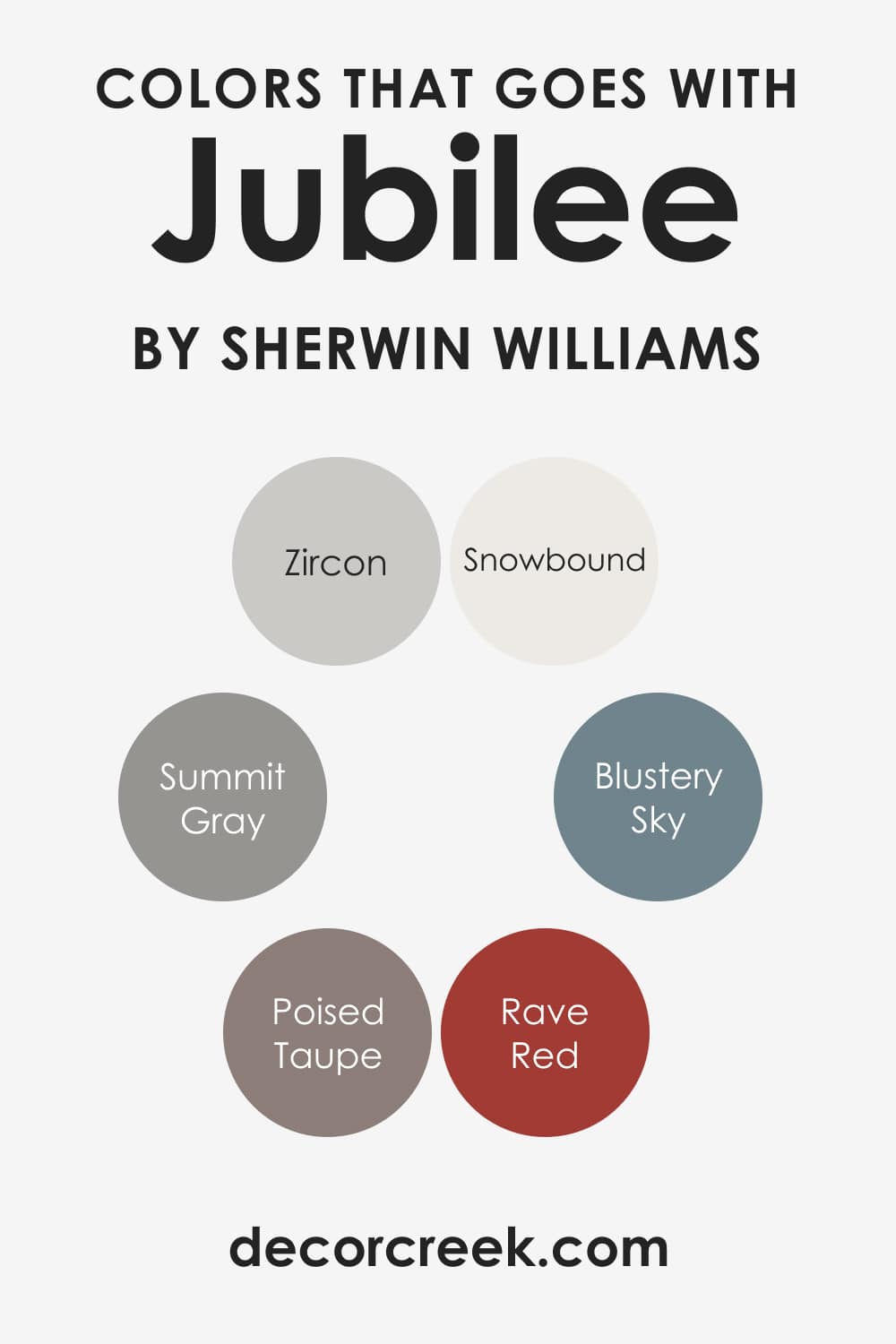 What Is the Best Trim Color to Use With SW-6248 Jubilee Paint?
When you have SW Jubilee on the walls, and you need to choose a paint color to use on ceilings, trims, and moldings, we would recommend using these ones:
SW Pure White
SW High Reflectance White
Both will allow you to highlight the true hue and undertones of the blue-gray color of the walls.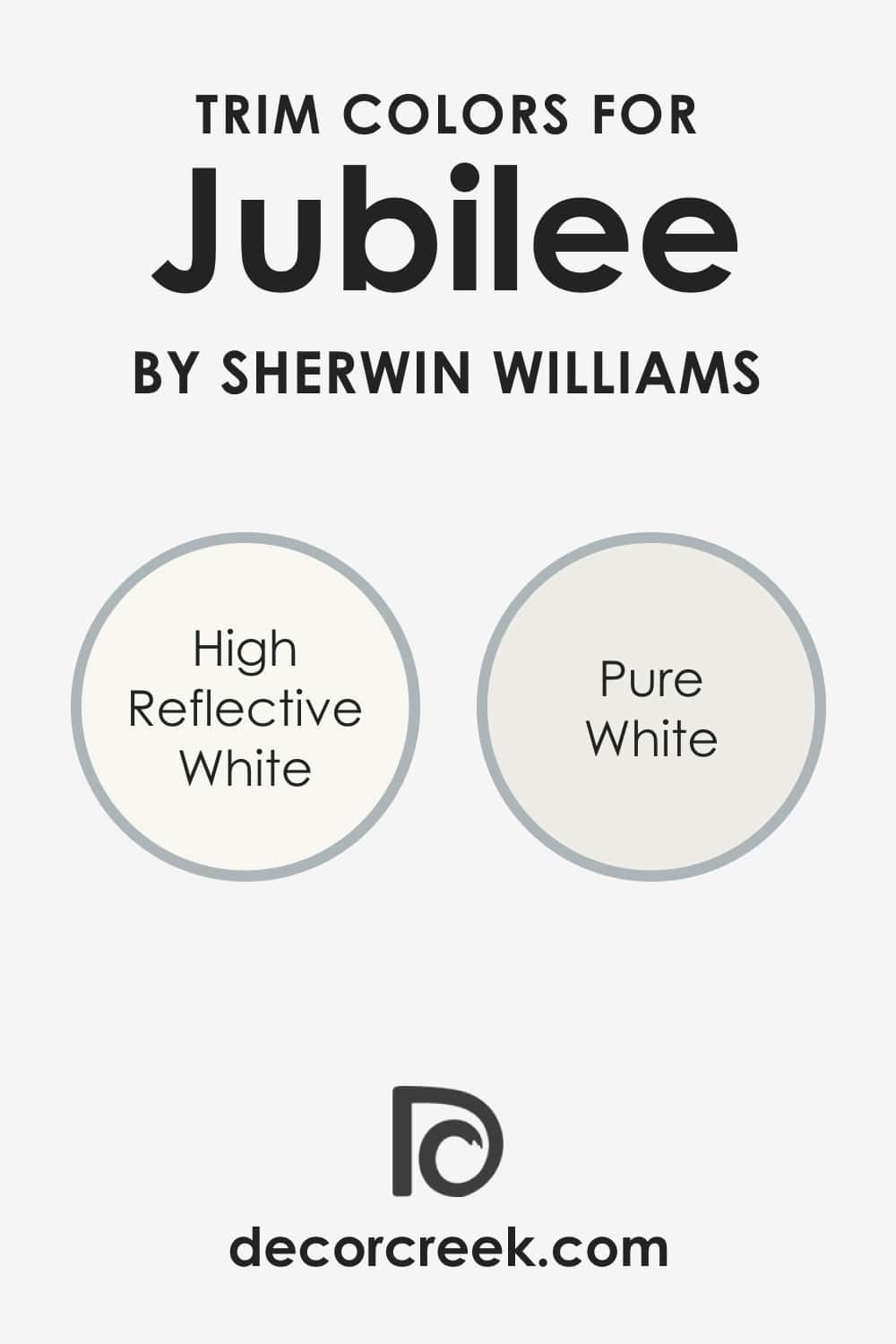 Paint Colors Similar to SW-6248 Jubilee Paint Color
Knowing similar paint colors can be helpful when you need to shift to another paint color of the walls unexpectedly. This may happen if you see that the initial color option is not quite suitable or if the existing wall color reads darker (or lighter) than you wanted.
Anyway, if you have SW Jubilee on your walls, you might want to consider the following blue colors to be used as its alternatives just in case you change your mind:
SW Online
SW Stardew
BM Gibraltar Cliffs
BM Puritan Gray
SW Krypton
BM Boothbay Gray
BM Solitude
BM Van Courtland Blue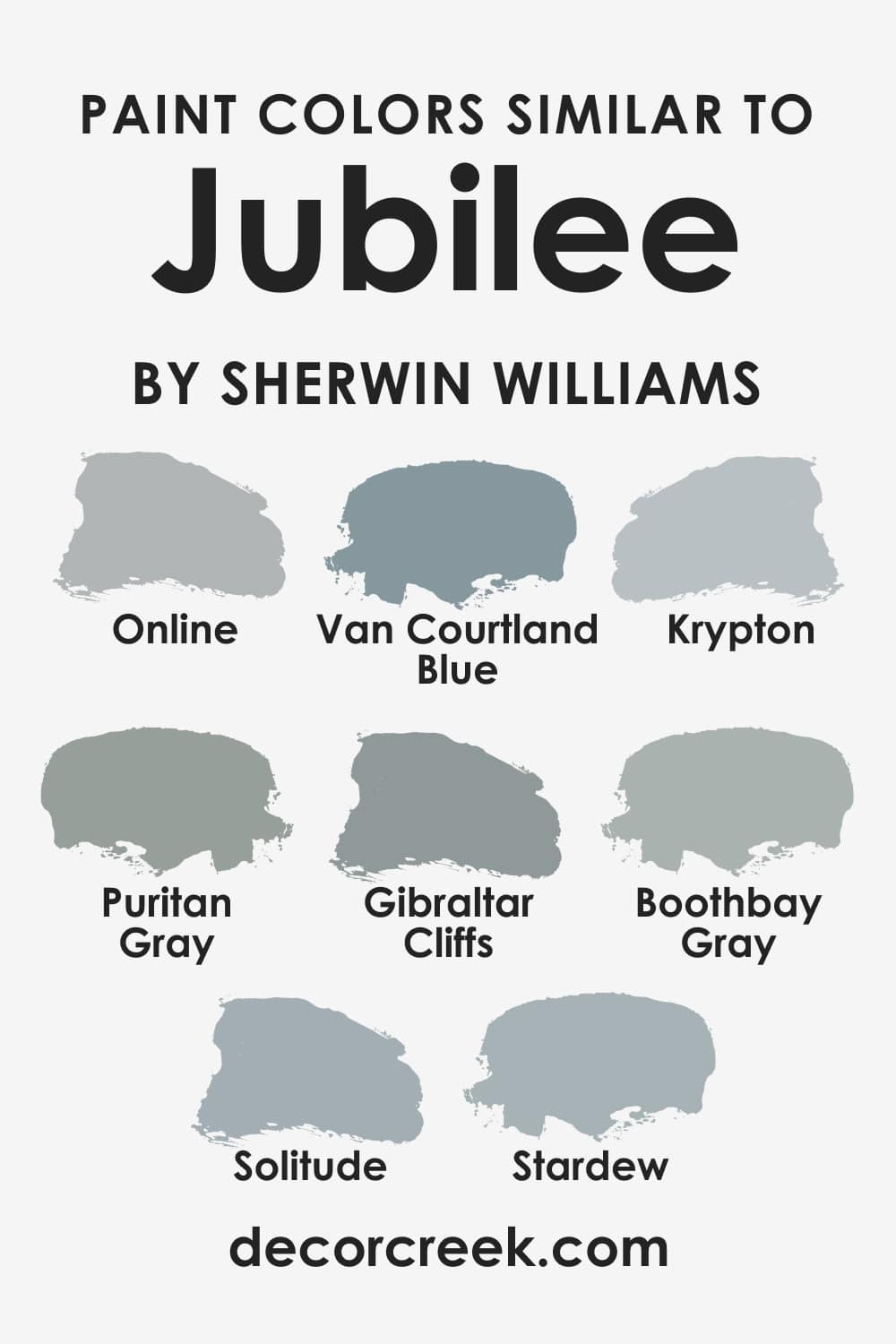 Comparing SW-6248 Jubilee Paint Color With Other Colors
Since it can be pretty tricky to see the minor distinctions between similar or close colors, we recommend you read the comparative description of SW Jubilee and a few blue paint colors that look almost the same. It will help you see the nuances of the color tone and shade much better.
SW Jubilee vs SW Oyster Bay
Compared to SW Jubilee, SW Oyster Bay has prominent green undertones that are easily seen. Both colors are muted and both share a slight hint of gray undertone, but they should not be used together since they will make the room look "dirty".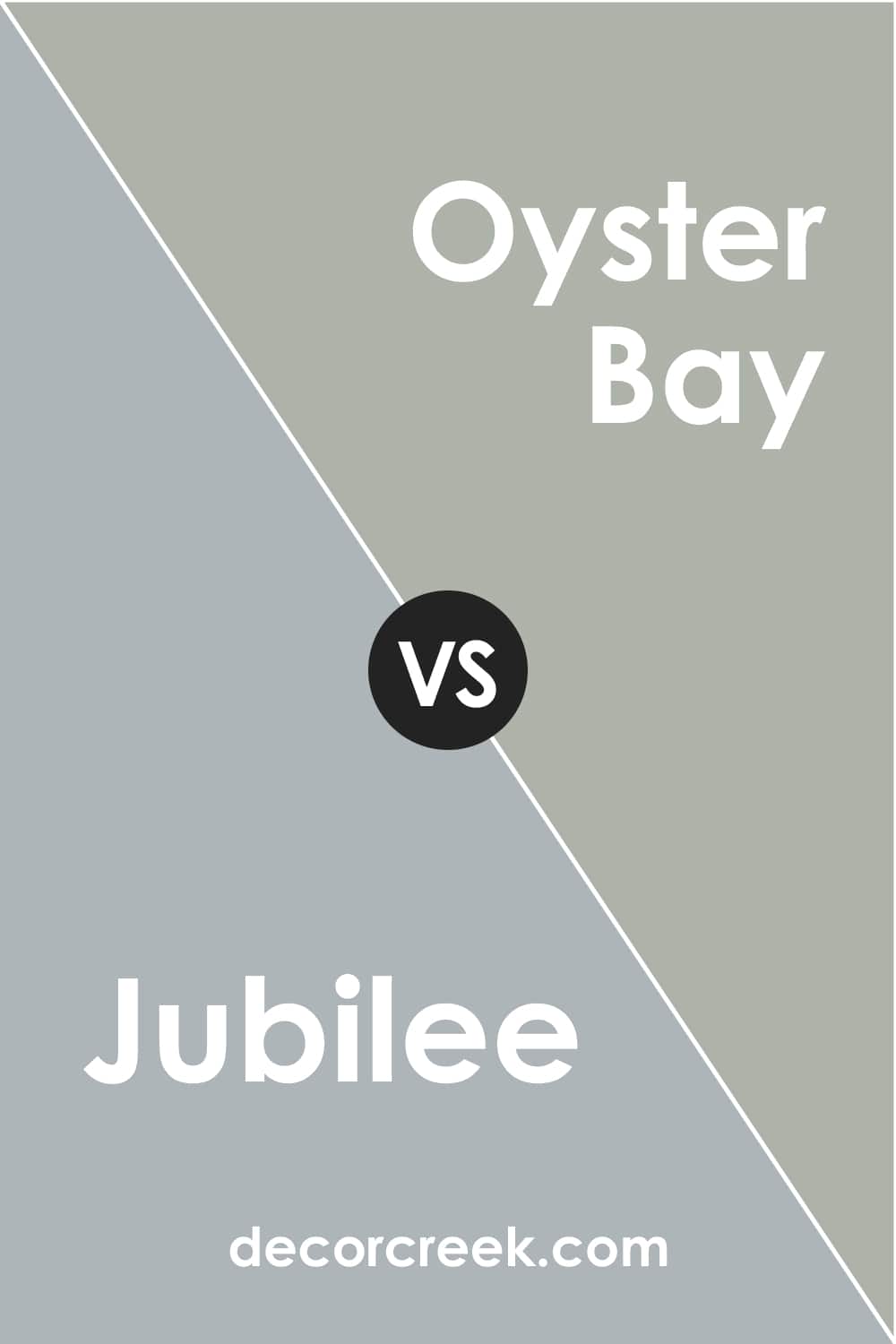 SW Jubilee vs SW Krypton
These two can be successfully used interchangeably since SW Krypton is slightly lighter than its counterpart. Both colors share the same grayish undertone, but in SW Krypton, this gray side is less noticeable. Also, due to a slightly better light reflectivity, the Krypton color reads lighter and clearer on the walls.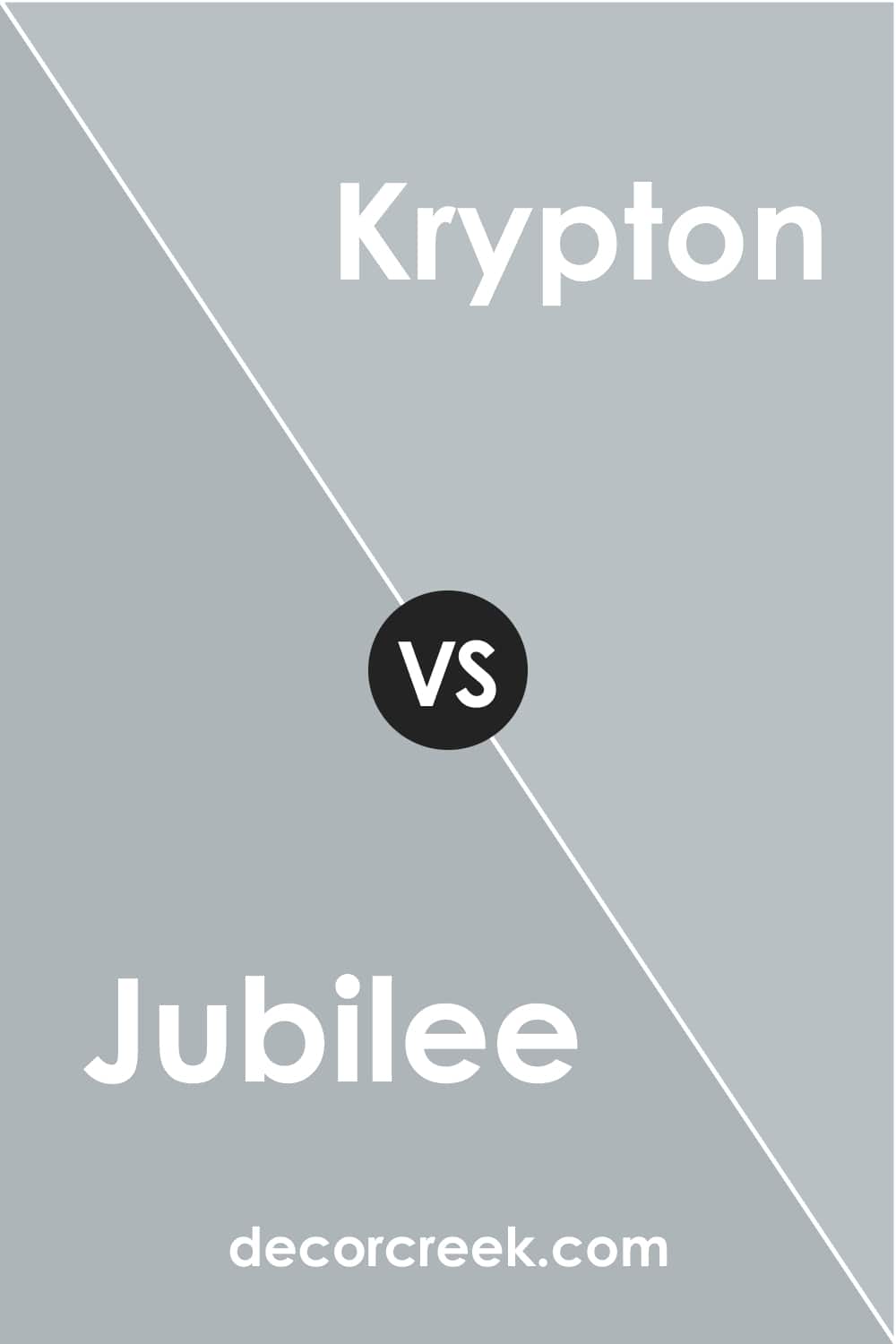 SW Jubilee vs SW Stardew
SW Jubilee looks very similar to SW Stardew since both are deep blue colors that share gray undertones. Besides, SW Stardew also gives that feeling of calmness and adds a relaxed vibe to your home. Another common feature these colors share is that both feel neither too dark nor too light.
With an LRV of 45, SW Jubilee is slightly darker than the Stardew color. When you compare these colors side-by-side, you will see that SW Jubilee is somewhat grayer than its counterpart, but it is still an excellent option to consider if you need a lovely blue-gray shade.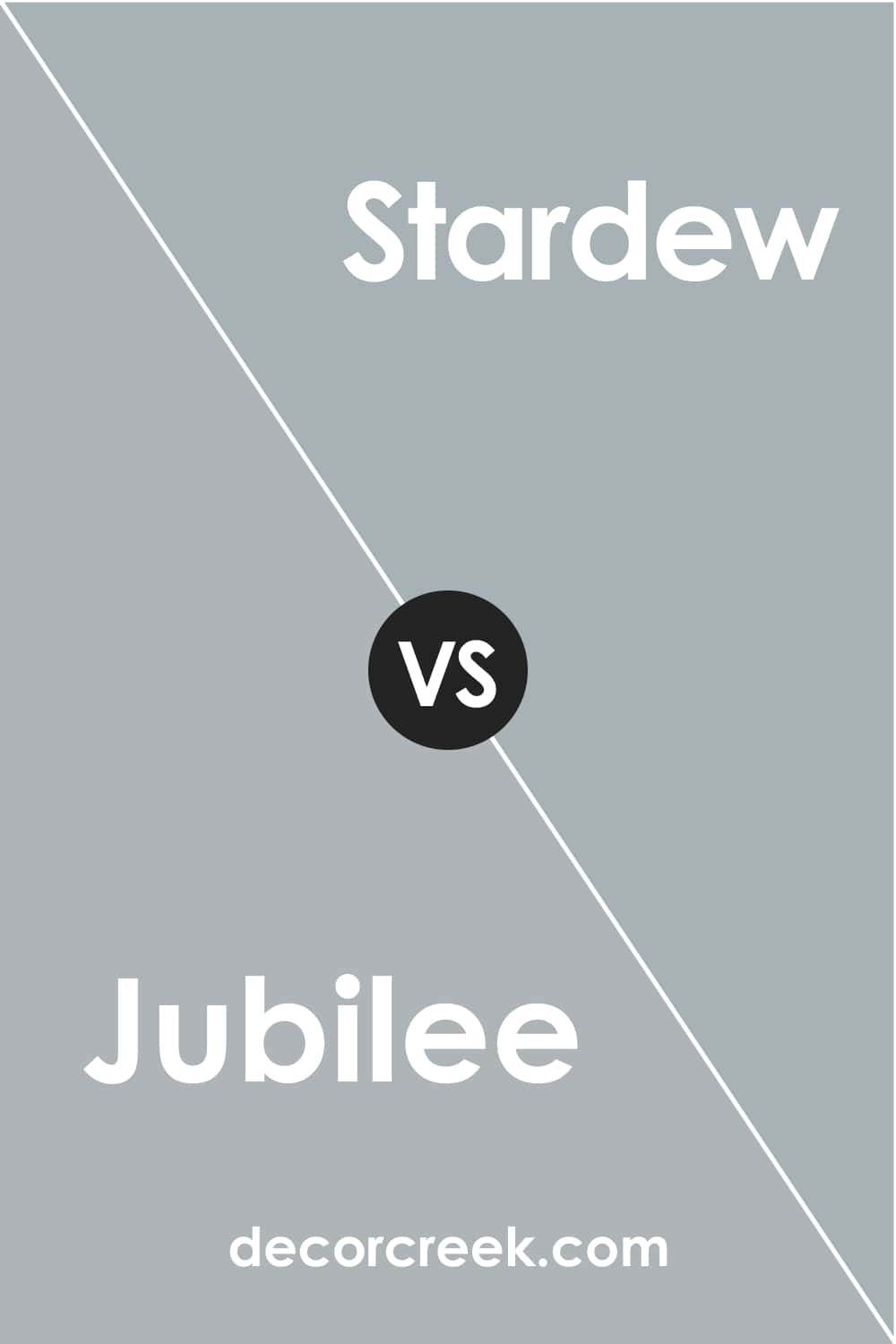 Where to Use SW-6248 Jubilee Paint Color In Your Home?
If you feel uncertain about the proper areas of use for the Jubilee paint color, don't worry. This blue color is pretty versatile! You can use it in rooms that are large enough to accommodate the depth of this blue-gray muted color.
Even though it is not very dark, it can still feel 'weighted' in certain conditions, so be careful with that feature!
SW-6248 Jubilee in the Living Room
For your living room, this blue color is definitely a great option! You can use it to paint an accent wall or pair it with subtle and creamy white used for upholstery and color accents. You can also add various color accents around the room through your throw pillows, blankets, and decor accessories, as well as furniture pieces.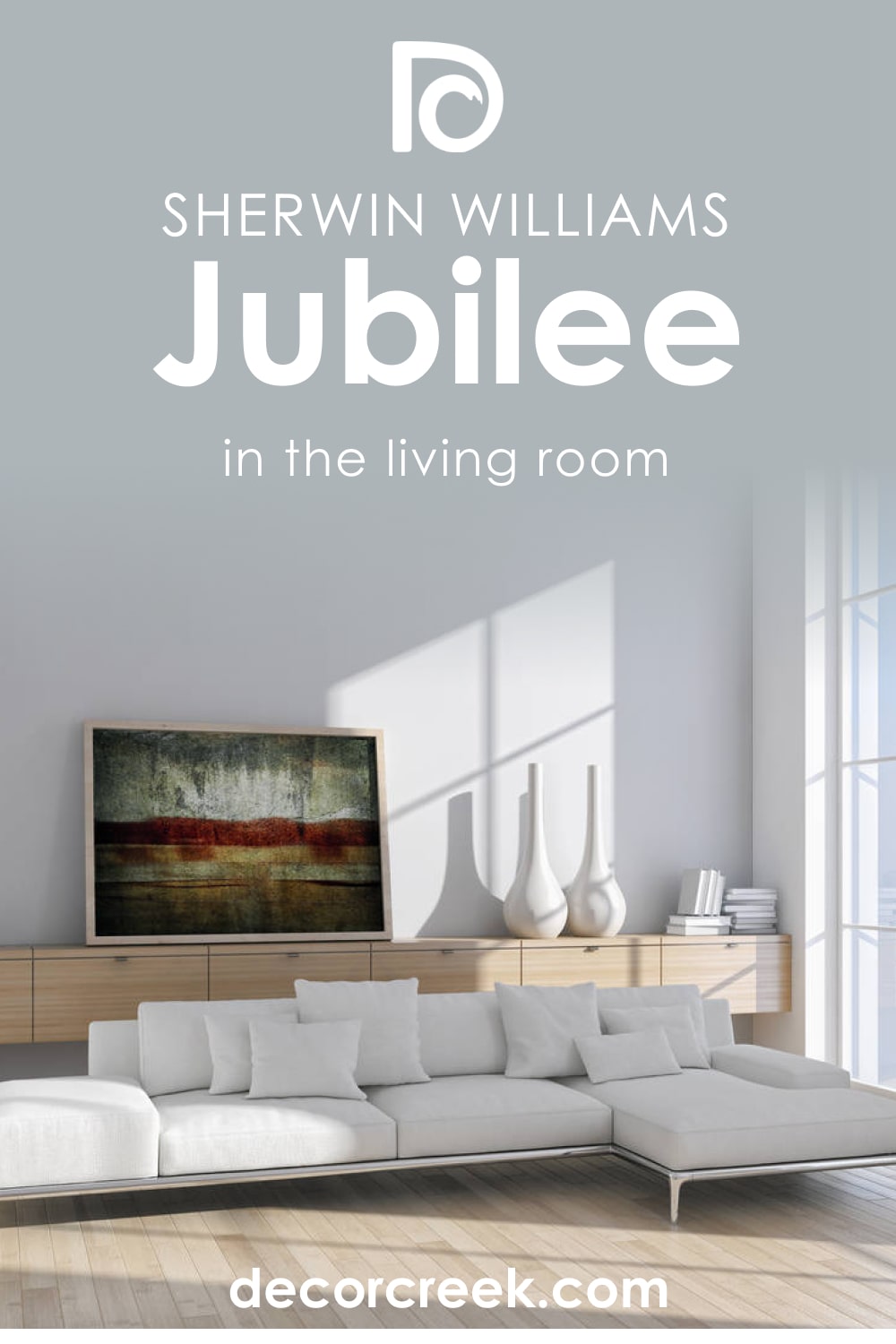 Bedroom and SW-6248 Jubilee
Speaking of bedrooms, make sure to only use it on the accent wall or the headboard wall (if your bedroom is a smaller room). But if the size of the room and lighting allows, you are free to paint all the walls! Furthermore, to add a natural context to your bedroom and make it feel cozier and warmer, you can use bright chandeliers and knitted lampshades.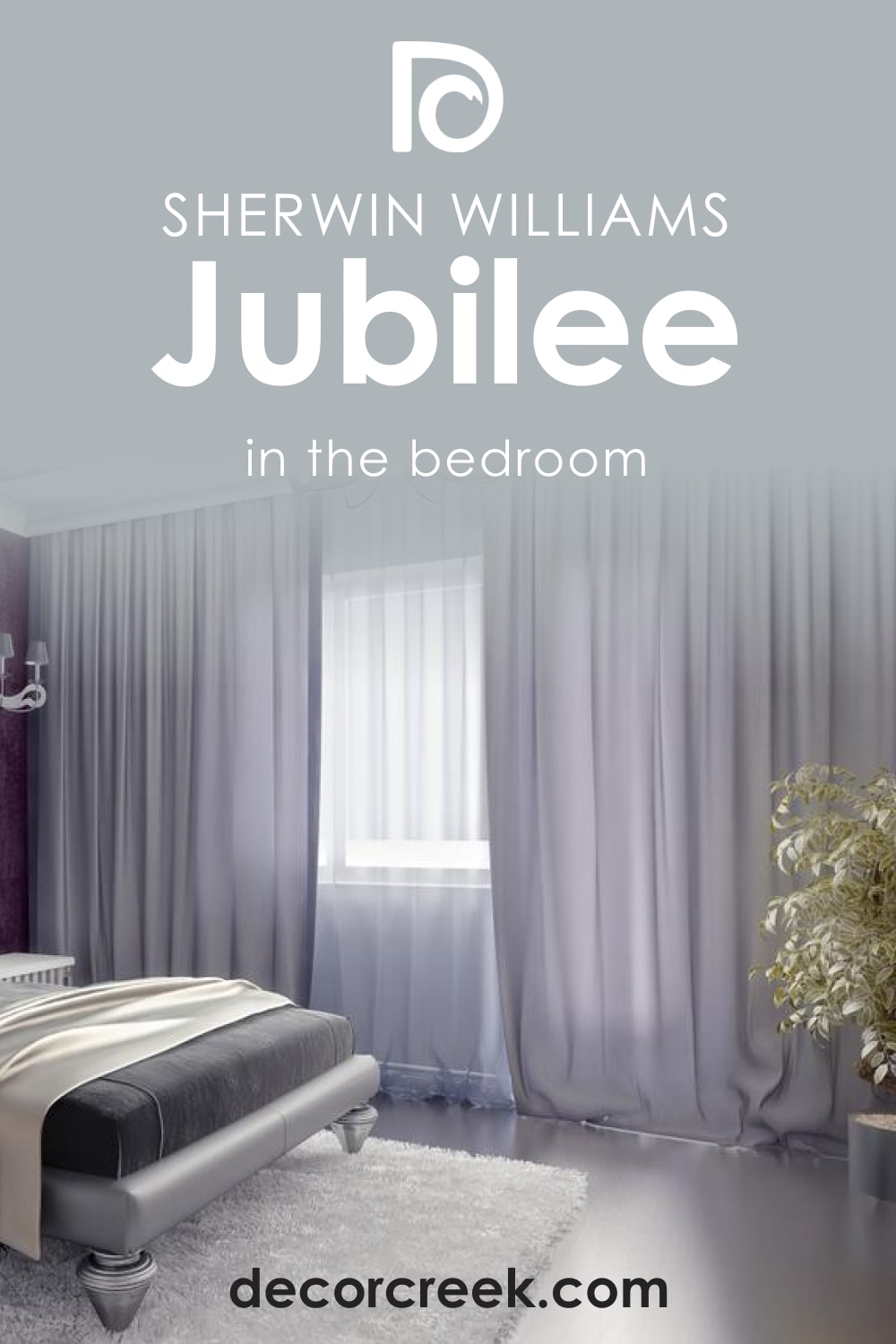 SW-6248 Jubilee with the Kitchen
If you have a large and spacious kitchen with plenty of natural light, using this blue paint color is definitely a good idea! In particular, you might want to use it on your kitchen cabinets.
On the other hand, you can pair it with a beige or white backdrop, black granite or marble countertops, chrome or brass finish fixtures, and pull handles!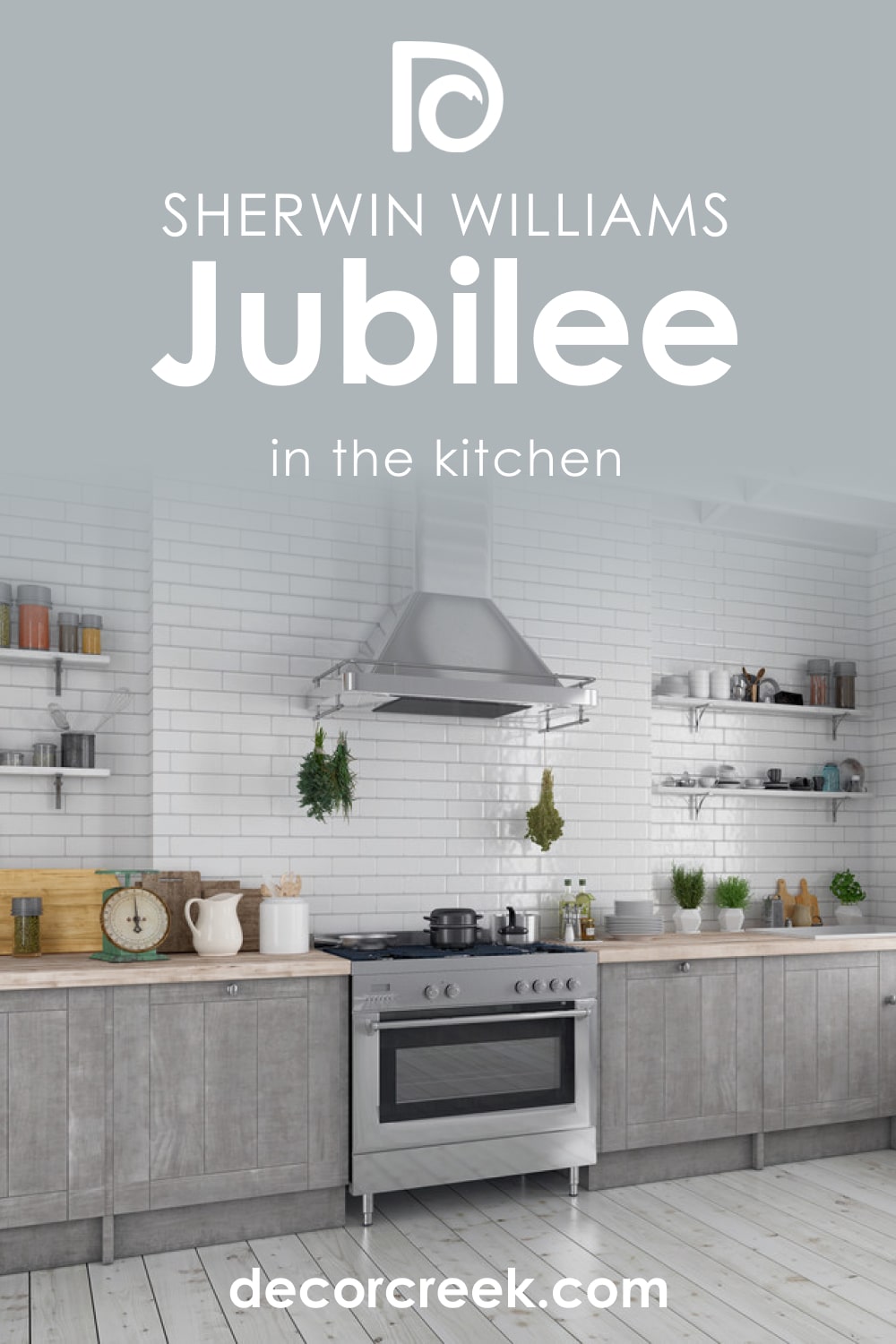 SW-6248 Jubilee Paint Color for the Bathroom
There is no better color for your bathroom than blue! If the room size allows that, you can paint it all SW Jubilee. But even if your bathroom is small, you can still use this color on an accent wall or on the bathroom vanity sink. Even if you only paint the cabinets, this blue will make the room read airy and fresh!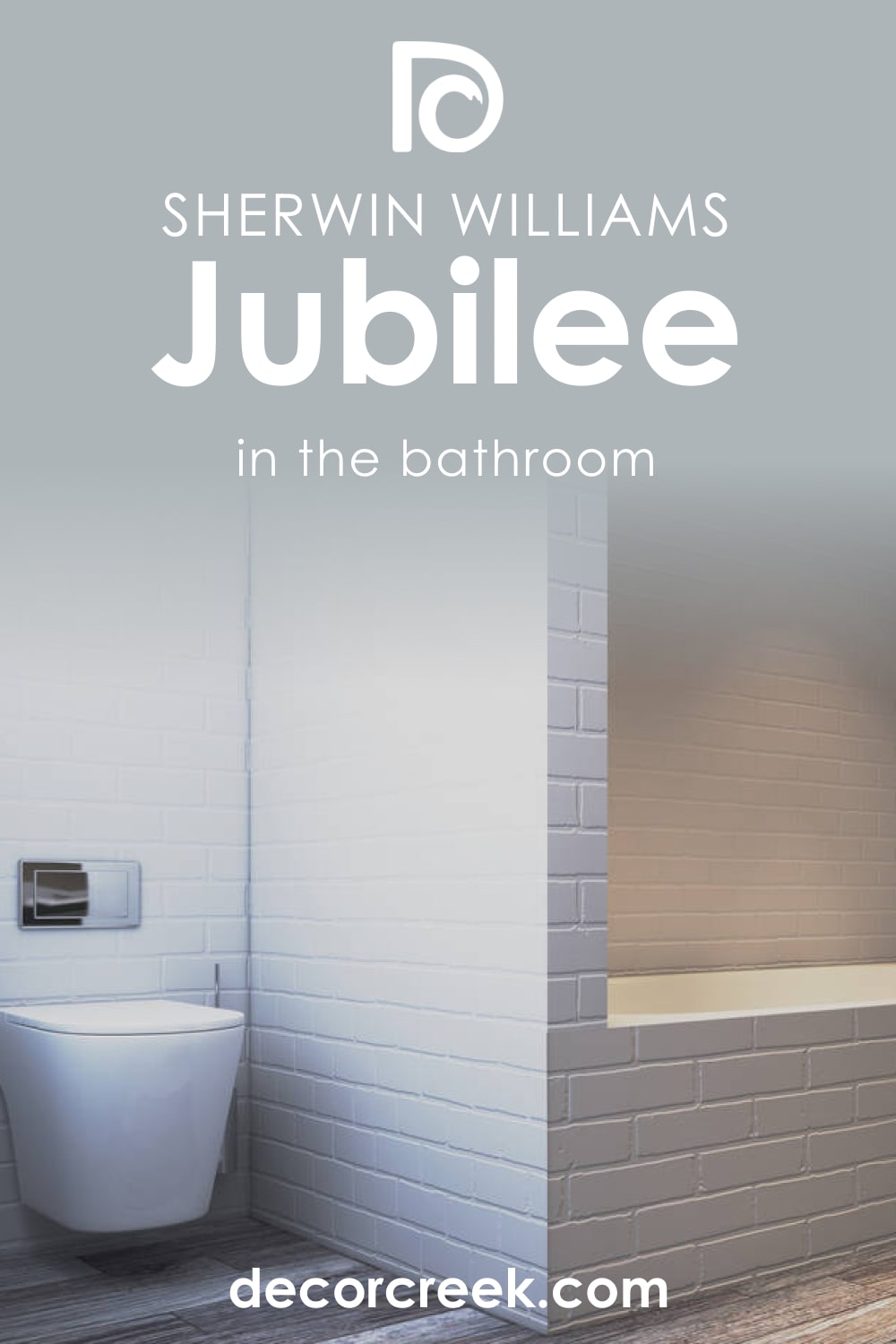 SW-6248 Jubilee for the Exterior Use
Blue is often considered unsuitable for exteriors since it is pretty tricky to incorporate into any landscape. However, if you want this color on your exterior walls, you need to pair it with lighter shades like whites on trims. This will create a cohesive yet attractive exterior color palette. Also, using lighter beiges, off-whites, whites, and greys can help!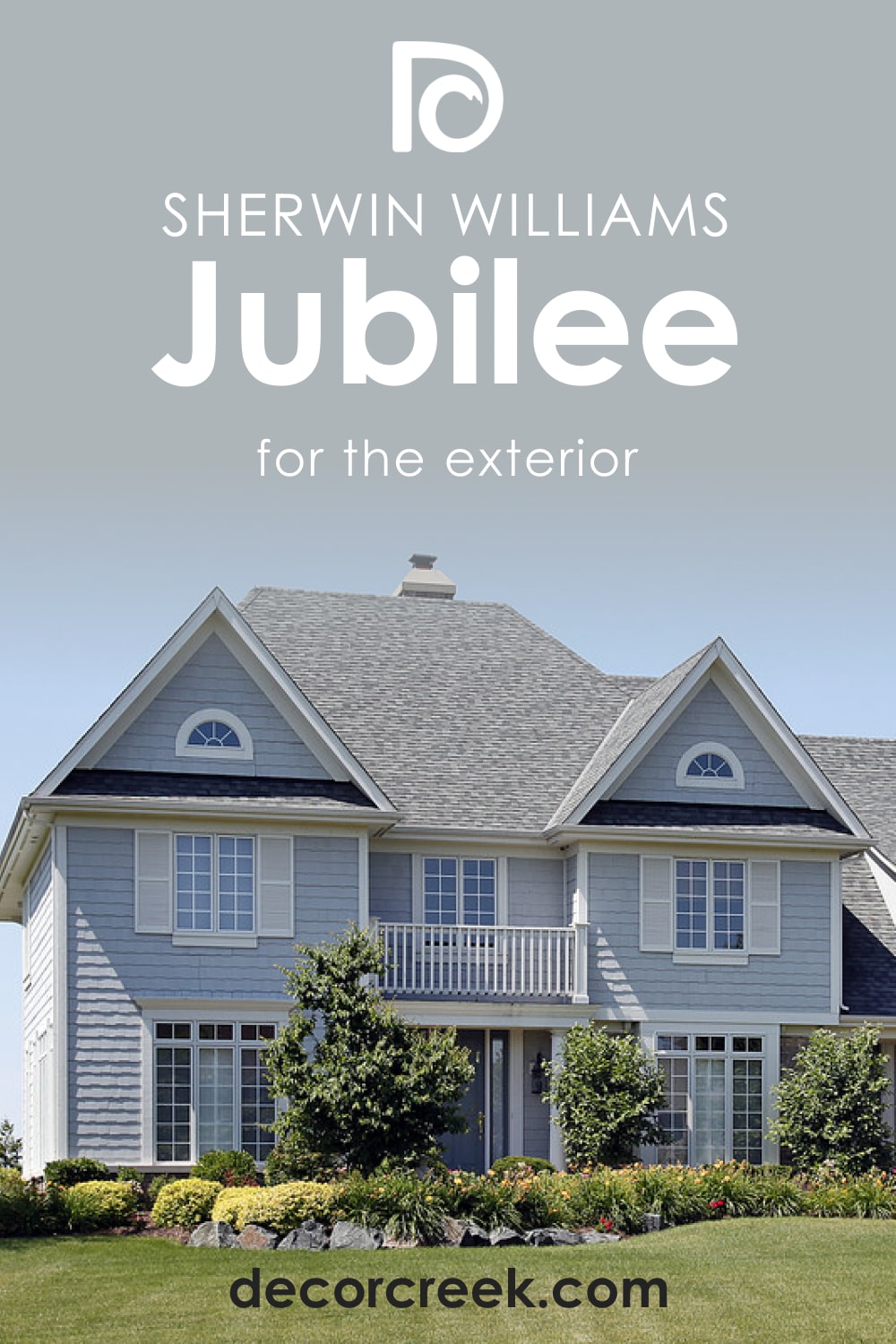 This is a complete guide on the wonderful blue paint color called Jubilee by the Sherwin-Williams brand. Now you know its LRV and undertones, and you are also aware of its trim colors. We told you what colors should be used to coordinate this blue properly too.
And since now you know how this color will read in different rooms, you will be able to use it almost like a professional designer!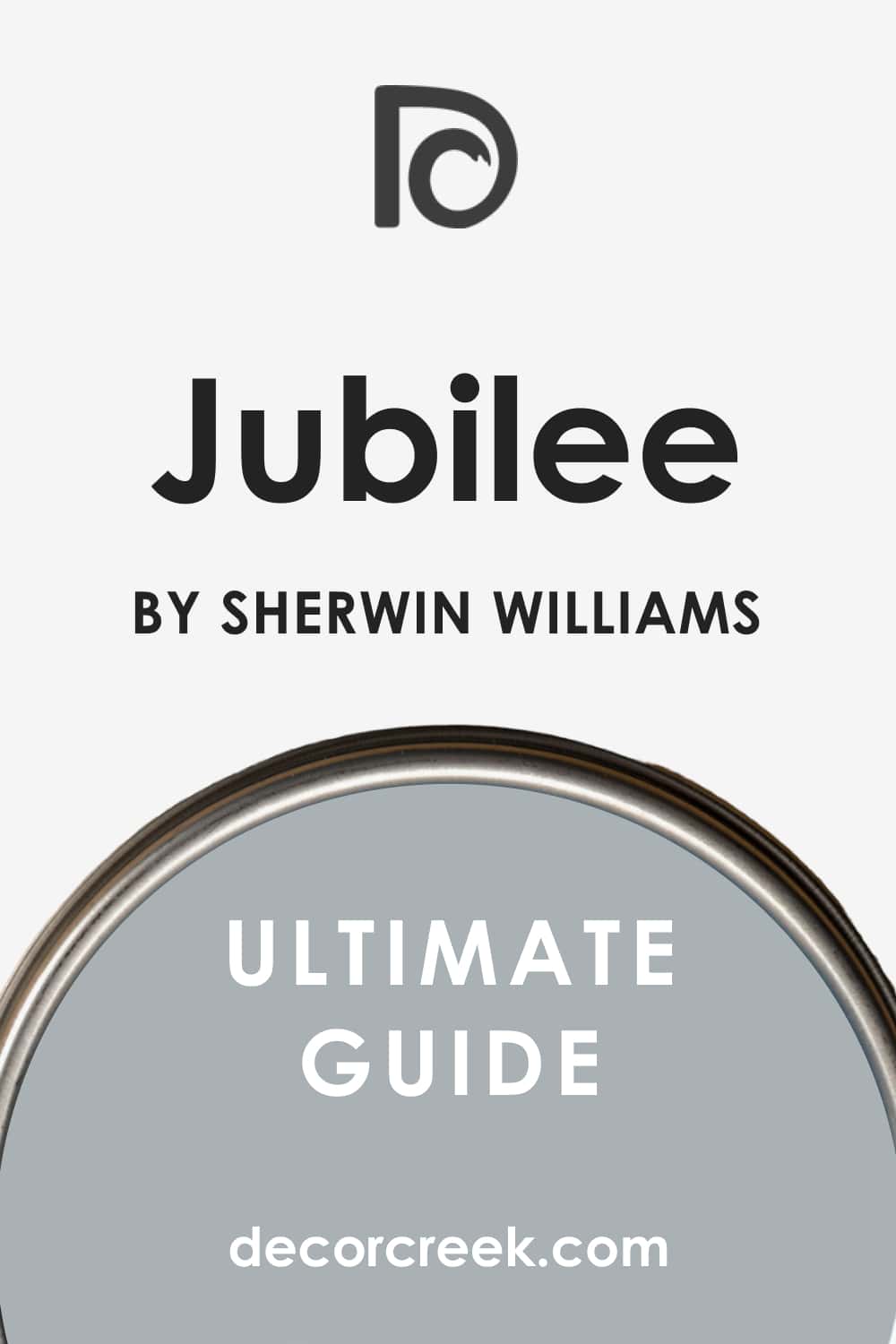 Frequently Asked Questions
⭐Is SW Jubilee a cold-toned color?
It is considered to be cool-toned, but gray undertones often make it read warmer.
⭐Will SW Jubilee read gray in warm artificial light?
It won't read pure gray, but it may reveal gray undertones much more, indeed!
⭐Will this color read well if I use it with yellow?
It may read well with the yellow, but you should opt for muted and warmer shades of yellow. This blue won't work with vibrant and bold yellows!